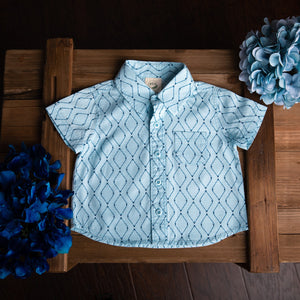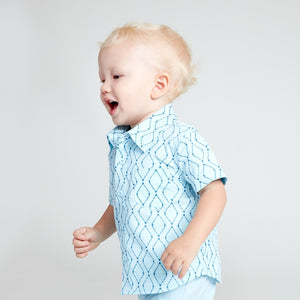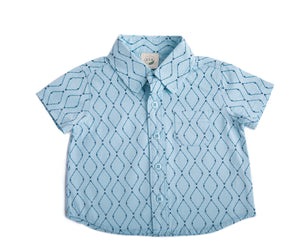 Akaash Diamond Print Shirt
We are so excited about our newest addition to the Akaash Collection, our Diamond Print Shirt.  This handsome button down, short sleeve shirt is made from 100% lightweight cotton fabric and is available in our blue diamond print! 

This versatile shirt can be worn casually or dressed up with a bow tie!